An emblem of Guadeloupe, Damoiseau has experienced entrepreneurial success on a local, national and international scale.  At its helm is Hervé Damoiseau, a third-generation rum producer. He is also a skilled political negotiator, as he is the president of CIRTDOM (Inter-professional Council for Traditional Rums in French Overseas Territories), tirelessly defending the unique French range and its indisputable quality. Moreover, under this title, the editing team of Rumporter have provided him with his own column, which has existed since the very of the magazine.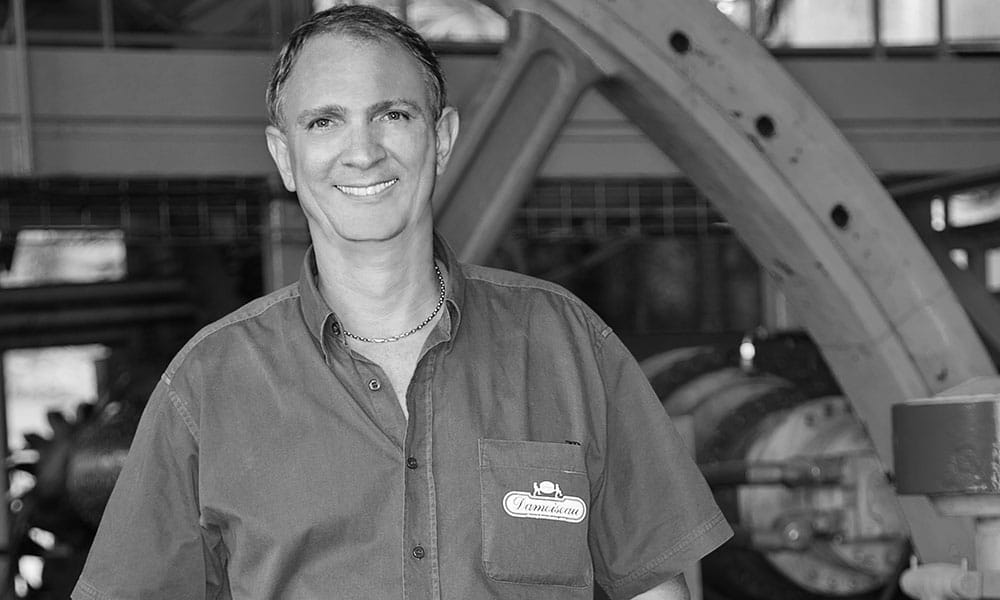 Alexandre Vingtier: How did the Damoiseau family become producers of Guadeloupian rhum?
Hervé Damoiseau: My ancestor Louis Laurent Damoiseau, born in Chartres in 1787, was a master cutlery-maker by profession, and embarked for Guadeloupe at the end of 1815. Several generations later, my grandfather Roger Damoiseau (senior) was the director of the Beauport sugar factory in Port-Louis. One day, he bumped into his solicitor and friend Thionville, who told him that the Bellevue estate was up for sale. It was founded at the end of the 19th century in the Le Moule commune and at that time was the property of a family from Martinique, the Rimbauds. At the time, in 1942, in the middle of the Second World War, it was nothing more than a disused factory, sugar and rhum production having ceased in the 20s. Trees had firmly laid their roots inside the building. Everything needed to be rebuilt. My grandfather didn't have the necessary funds and Thionville offered to help him financially. So he put down a call option on the estate but, as he had other projects in mind, he didn't even visit the distillery. Some days later, a visit roused his interest: he was offered double his bid if he retracted his option. Roger decided to take to the wheel of his old Citroen. Once there, he was captivated by the site's charm. And so Damoiseau rhum began.
AV: How did Damoiseau rhum develop?
HD: During the 40s and 50s, the distillery that Roger Damoiseau had taken over was involved in various activities: growing sugarcane and its first transformation into agricole distillates, growing bananas, but also producing sweets, jams, etc.… Of course, the main activity continued to be growing and grinding sugarcane. The social and economic crises that Guadeloupe suffered post-war meant the company had to diversify its activity in order to survive. Little by little the distillery gained a new lease on life, and my father and grandfather decided to change local distribution practices. Rather than delivering their rhum to wholesalers who then found trade and dealers, as the other distilleries did, they offered their rhum directly to consumers by taking on the role of a wholesaler. What is more, little by little the distillery dropped its other products to concentrate on rhum agricole, i.e. rhums made directly from sugarcane juice (as opposed to traditional rums made from molasses). They would still need another forty years to build this company which is now the leading distillery in Guadeloupe. But after a long period of difficulties, the 80s marked the beginning of a time of prosperity for the Damoiseau brand… It was at this time, in 1985, that I entered the family business. I passed through every position "except distillation and boiling" as I often repeat; I worked as Head of the bottling chain, then as Commercial Director before becoming CEO of Damoiseau in 1996. A little before that, in 1994, the abolition of local quotas allowed us to increase our sales and make plans for the future. Some years later we were able to modernise our equipment.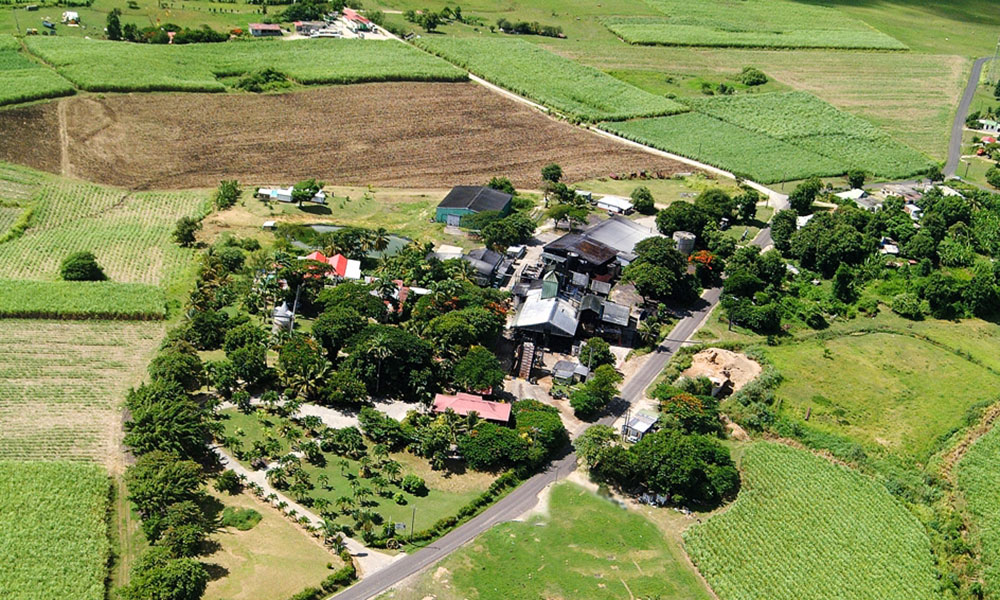 AV: Grande-Terre is historically Guadeloupe's sugarcane basin. How did you become the leading brand in Guadeloupe after only a few decades?
HD: As I explained before, in the 50s my grandfather decided to organise his own distribution rather than delegating it to one or several distributors, as the other distilleries did. This policy allowed him to get closer to clients and have a better idea of their needs. Also, my father carried out thorough qualitative work, with significant investments made each year in order to increase production quality and quantity, work which was taken over by my brother Jean-Luc, who took up the torch and is responsible for the quality of our current production. Locally, we have always been a bit more expensive, but we have the confidence of consumers who are willing to pay for quality. We have also been pioneers of white rhums bottled at 55% then at 40%, as well as with cubitainers, an ideal format for tourists from the mainland to put in their suitcase. Finally, we have invested a lot in the promotion of our products. Damoiseau currently handles 25,000 tonnes of sugarcane each year and produces almost three million litres of its unique-tasting rhum, three quarters of which are consumed locally. Hence we have led the local market for over twenty years, today with over a 50% market share, and we are also the leading exporter of rhum agricole in Guadeloupe and the only active distillery in Grande-Terre.
AV: What is most important for a rhum agricole, the terroir or the production techniques?
HD: If you look at the difference between rhum from Martinique and Guadeloupe, you realise that the terroir modifies the fermentation and that each distillery has its own fermentation and distillation processes, its own ways of fine-tuning the process. So it could be said that every column produces a different rhum. Assessing the tastes is the only means of correcting the specifics brought about in distillation. If you look at the differences, you notice straight away that the land (a critical factor in terroir, Ed.) is not the same, the former is volcanic and the latter is limestone, and it is because of this that the varieties of sugarcane are not the same either. Grande-Terre is the traditional sugarcane basin of Guadeloupe and benefits from a drier microclimate: our cane is richer in sugar and more aromatic, basically it tastes better. And since we've been producing rhum for over 70 years, we've refined our selection of soils over this time: we are very vigilant and we use the drier soils, avoiding those areas with the most significant rainfall, such as Morne-à-l'eau.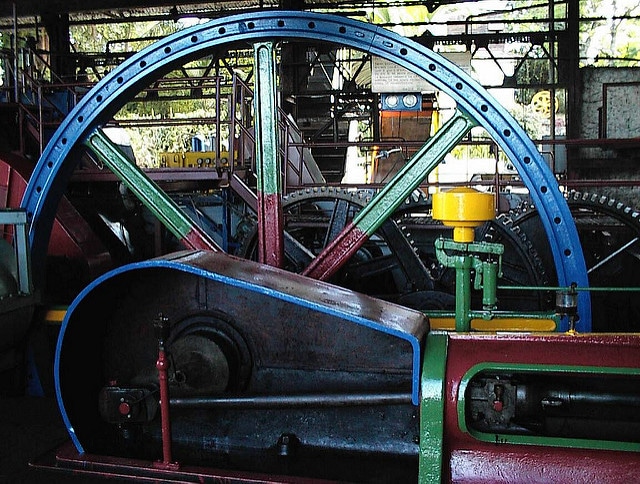 AV: Why is your distillery the last remaining in Grande-Terre, whilst several distilleries still exist in Basse-Terre?
HD: There are several reasons for this. The first is definitely the lack of water, and a distillery needs a lot. With no river, those who worked with small pools of water were unable to develop. Then, those who were on the edge of urban areas had to farm. And finally, those who were badly managed had no choice… Also, I think that we owe our success to the fact that we opted for different equipment to than other rhums agricoles producers, a column with more plates, which allows us to eliminate the aggressive, heavy and acidic elements that you find in some rhums agricoles. We therefore produce an ethereal rhum agricole that leaves the still at 88-9%, whilst other distilleries often pour their rhums at around 75% (between 65-75% for Martinique rhums, sometimes a little below or above this in Guadeloupe, between 60-80%, Ed.).
AV: What is your current strategy for the production of rhum vieux and the increase of exports?
HD: I believe it's vital to control distribution in mainland France as well as international exports to be successful. It's the same strategy begun by my grandfather on a local scale, which my father continued, and which I extended to exports. So, in 1994, I created Damoiseau Export, in order to promote our products in mainland France. You need to be close to your clients in order to be reactive and perform well. In 2005 we entered into association with Clément de Martinique to create Spiridom, in order to pool our means of development. And now Damoiseau rhums are amongst the most distributed in France and are sold in over 40 countries! In this way Damoiseau has set itself two objectives: to double its production so that it increases from 3 to 6 million bottles sold each year, and to balance its sales to achieve 50% of its profit locally and 50% internationally, including mainland France (compared with a current distribution of 75% to 25%). In 2011, Damoiseau opened a new site in Guadeloupe, in Dothémare, in Abymes. This cutting-edge bottling and storage site can hold 5 million bottles each year, and represents an investment for the future, as it will allow us to make our development plan a reality over the next 10 years. We are indeed investing in rhum vieux and in the quality of our white rhum, in order to keep our place on the rhum market, which is currently globalising and undergoing a phase of rapid expansion. It is also important that we assume our identity as part of the Antilles without chasing after the latest trends. The French overseas territories produce the best rhum in the world and we must persuade as many consumers as possible of this fact. Even though we get a lot of pleasure from winning medals, we only participate in a limited number of competitions. Nonetheless, guarantees of quality such as national and international awards can attract new consumers who do not yet have any knowledge of our products.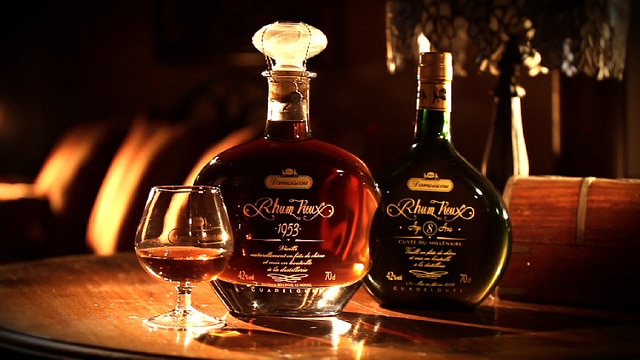 AV: How did you become president of CIRTDOM and what is your role within the rhum industry?
HD: I was unanimously elected by my peers. During my mandate, I've defended rhum's tax system in the face of imports, which are often heavily subsidised, and come from non-EU countries, especially the USA. I've also defended the unique features of our industry, which is the only European producer of rhum (with the exception of Madeira, where it is consumed locally). There is a need to recognise the difference in production costs, in terms of both the base material and the social and environmental constraints. We cannot be competitive so long as a tonne of sugarcane costs 70-80 Euros in the French overseas territories, whilst in Brazil it costs only 7 dollars. We don't want to become like many of our neighbouring islands who have watched their sugarcane fields disappear, and thus   consequently their sugar refineries and the majority of their distilleries
AV: Is managing the quota important in this respect?
HD: The tax system for rhum is vital in order to guarantee the future prospects of our industry, faced with low-priced imports from non-EU countries who protect their local markets with significant customs charges as well as regulatory barriers but can enter the EU with no constraints of this kind. We are making a lot of efforts to get French public powers and the European Commission to recognise the quality and uniqueness of our sugarcane-rhum industry, since it represents between 40-60,000 jobs (directly and indirectly). Our production could not be substituted and the end of our industry would have a considerable effect on the employment situation in overseas territories. Rhum is my passion. Our products come from our land: they have a soul, a history. My aim is to do everything within my power to allow consumers, whether they are connoisseurs or not, to share these values and to taste our products, which are so artfully crafted.
*Since this interview, the rotating presidency of CIRT DOM has passed on to La Réunion.