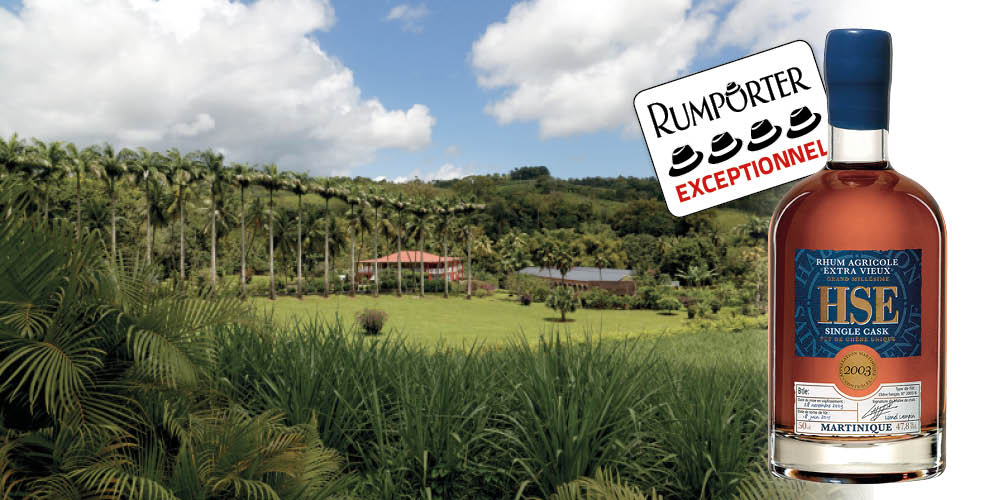 We are stopping over on the shores of Martinique, where the coves and the sea are at times indistinguishable from one another. In a flood of light which seems almost artificially exaggerated, the sailboat whose table we are grouped around tugs on the anchor, the sails silent… once again pointing between Baie du Simon where you will find the eponymous distillery for HSE rhum and inland towards Gros-Morne and Saint Joseph where you will find the estate at which the other stages of the production are carried out. In order to discuss the Saint-Etienne estate, one must first draw close to the sea, towards Le François and Pointe Cerisier.
Here you will find the Créole column copper still which, in order to respond to the specific requirements of Rhum Agricole, employs stripping plates. These plates are enlarged in order to slow down the trajectory of the sugarcane juice during boiling and prolong the time of exposure between vapour and the juice, but also reduced in number to allow the least volatile esters to pass and to produce spirits which are complex, full-bodied and spicy. We tasted three of these powerful rhums and the quality is such that it will soon be necessary for Cyrille Lawson, keeper of the HSE flame, to pull back the veil … and reveal their secrets.
---
HSE, Porto Finish 2009 – World Cask Finished, Extra Vieux Rhum Agricole – 42%
Bouquet: After a 5 year aging process in American oak casks from Missouri and Kentucky, this rhum benefits from an additional 12 months in Porto casks. This finish is very present in the nose, more in an overripeness than jam and the beginning of nutty, cacao rancio aroma. The cherry of great port wines is also present, as is walnut and tobacco.
Taste: Leaving the flavours of Porto behind, we find tertiary aromas coming from the interaction of the wood and the rhum. Here raw fermented cocoa beans are more present than empyreumatic chocolate.
Finish: Reaffirms the nose with fig, blackcurrant and blackberry wine.
---
HSE, Small Cask 2007, Extra Vieux Rhum Agricole – 46%
Bouquet: Aged in 55 litre Limousin casks, this rhum possesses a length with fruity notes of white peach and prune. A second sniff reveals a touch of ginseng.

Taste: Here again one finds the intensity of white Rhum Agricole as well as a pleasant bitterness. Notes of Mirabelle plum, pêche de vigne syrup and Chinotto develop.
Finish: Blackberry, white pepper sprinkled with a little quinine.
---
 HSE, Single Cask 2003 – Grand Millésime, Extra Vieux Rhum Agricole – 47.8%
Bouquet: This rhum, aged in 400 litre French oak barrels, exhibits a complex nose e
qualled only by its aromatic richness: a first attack of roasted mochaccino aroma, prolonged by notes of blond tobacco but also the fruity freshness of quince liqueur.
Taste: Full-bodied and generous, it offers a very wide aromatic profile – prunes reminiscent of vieille prune de Souillac, giving way to blueberry and black elderberry liqueur. The mouth is completely surrounded by these intense aromas.
Finish: Very round and generous with notes of Léopold Bros black cherry liqueur, sweet liquorice, red liquorice and black Pu'er tea: this is the quintessential Rhum Agricole.