A Martinique marriage with a thousand and one exotic flavours to discover, 
if you haven't already, for your end of year celebrations!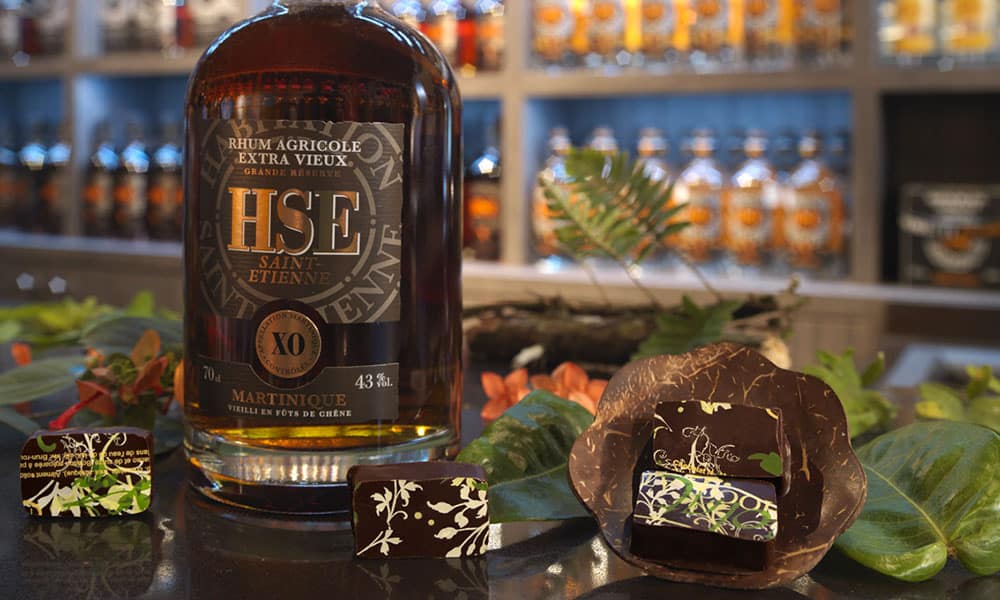 HSE rhum and the chocolatiers Frères Lauzéa are two emblematic figures in Martinique today, lauded for their dynamism and innovation in their respective fields of expertise. First of all, here's a little reminder for those with a few blanks in their memory regarding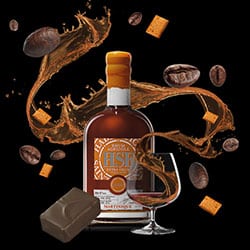 the history of HSE Rhum: A clever, chic abbreviation for Habitation Saint-Etienne, the house was founded in 1883, and since 1994 has been under the management of Yves and José Hayot, also owners of the Simon distillery, and has fixed its place as one of the leading figures in Martinique for Rhum Agricole. Its main strengths: a very strong brand image, recognised mastery of the aging process and original finishing techniques, particularly with certain HSE vieux rhums matured in casks selected from around the world. The fruit of all this hard work under the Antilles sun is a collection that has won awards on multiple occasions at prestigious shows (Prix d'excellence 2015 at the Concours général agricole – an agricultural salon – in Paris) and which is highly sought-after by a clientele who are passionate about exceptional drinks.
And secondly, a short recap on Frères Lauzéa, "THE" artisanal chocolates on the "Island of Flowers": The company was created a little over 10 years ago in Lamentin by Thierry Lauzéa, a former marketer from Martinique who jumped at the chance to head for mainland France and immerse himself in learning the basics of chocolate from one of the best chocolatiers in France and a family run business in Niort. With his business partner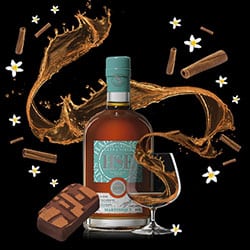 and brother, Jimmy, Thierry demonstrates his gastronomic heritage through their chocolate, which is enlivened by local spices and Caribbean fruits. At the same time, he also puts effort into boosting the Martinique cocoa industry with the Valcao programme, which brings together small local producers.  The Frères Lauzéa chocolate company received the "silver bar" award in 2015 from the chocolate connoisseurs "croqueurs de chocolat" during the last Salon du Chocolat (chocolate tradeshow) in Paris, which is a sign of their quality and expertise. Common passion for their culture, terroir and sophisticated flavours was sure to bring the two institutions together at some point. Hence at the end of 2007, the food pairing adventure between HSE rhums and Frères Lauzéa chocolates began. This was an alliance that has been seen before, some would say, but Cyrille Lawson, HSE's Commercial Director and passionate connoisseur, states "at the start, this project represented the story of a meeting of people passionate about their work. I knew the founder, Thierry Lauzéa, before his career change. Creating a marriage between Martinique's chocolate and vieux rhum is a real first. And the Frères Lauzéa are the only producers of artisanal chocolate based in Martinique, using all the flavour potential of the Caribbean and Central America, for example with spices, cinnamon, chilli and exotic fruits."
So to create pairings with a Martinican sensibility, HSE and the Frères Lauzéa decided on a blind tasting session. "Our analysis isn't based on an intellectual process. There is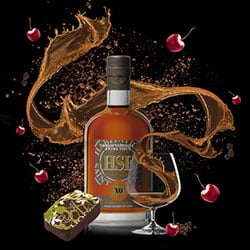 actually a real aromatic bridge between rhum and chocolate, with common aromas, both tannic and roasted. But over time and tests we noticed an absence of method of determining rhum and chocolate pairings," explains Cyrille Lawson. As for the Frères Lauzéa, they haven't created any new chocolates to kick off this experiment. "We started with existing elements of the range, trying to discover how to partner up the different character of the rhums and the chocolates. For the first two tasting sessions, we quickly detected the right notes between the VSOP rhum and the caramel milk chocolate ganache, and the XO and a fondant ganache made from 68% Ecuadorian dark chocolate. And we have managed to develop eight great pairings." Other unexpected pairings include: Extra Vieux Oloroso & Fino Sherry rum 2004 and the dark chocolate ganache with lychee pulp and lychee liqueur, grilled hazelnuts and raisins. Or the Extra Vieux 2003 Sauternes Finish with the dark chocolate fondant ganache with Cayenne pepper, delivering aromas of apricot and fig preserves and gingerbread. A taste senstation! Currently, the two houses are considering pairings for two other great nectars: the Rhum Vieux Porto Finish and the Single Cask 2003.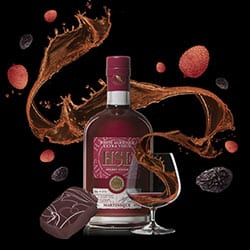 Is your mouth watering yet? Then head for the Christian de Montaguère boutique, which exclusively offers the entire Frères Lauzéa collection along with the Vieux Rhum from the Martinique distillery. Following this initial leap into the world of gastronomy, HSE rhum is currently concocting some new, quality delights for your taste buds. Coming very soon! 
➔ All details on the HSE rum and Frères Lauzéa chocolates pairings are available from the site: www.rhum-hse.com