Armade, or the 4 decanters of the Apocalypse, are enough to get your bank privileges suspended!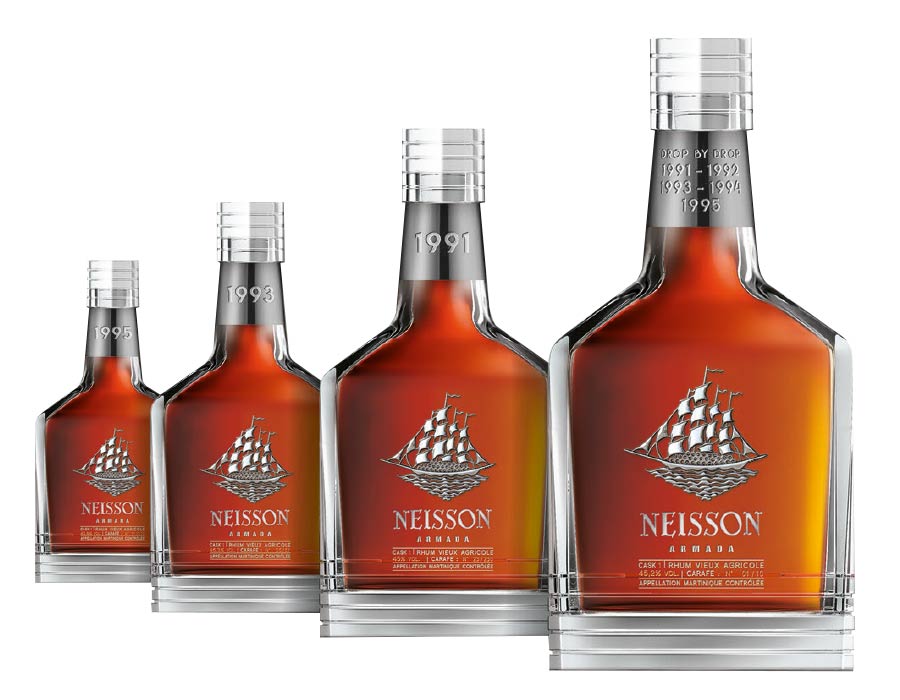 The squadron of 4, which assembles the oldest vintages of the producer, has been imprisoned inside crystal decanters, for the greatest pleasure of collectors and wealthy drinkers alike!
It should be noted that the 1994 vintage will be an Italian exclusivity for Velier; as for the rest, you will find the 1991, 1992, 1993 and 1995 vintages, as well as a blend of the 5 vintages called "Drop by Drop".
Hurry if you can afford it because there are only a dozen decanters sold per vintage.
Neisson ARMADA 1991
70 cl – 45% ABV
SRP: €1,990
Neisson ARMADA 1992
70 cl – 46,80% ABV
SRP: €1,990
Neisson ARMADA 1993
70 cl – 46,30% ABV
SRP: €2,250
Neisson ARMADA 1995
70 cl – 44,70% ABV
SRP: €2,025
Sold by: wine & liquor stores through LMDW, except the 1991 vintage, sold exclusively by LMDW. Neisson ARMADA Drop by Drop Not for sale (only 10 bottles were made)