When you hear "Australia" you instinctively think of the thousands of kangaroos and koalas, Indigenous and Uluru in the middle of the outback, the sails of the Sydney Opera House roof, Mark Richards if you surf or Israel Folau if you are more into rugby. Or maybe even Taz, the famous Looney Tunes cartoon character, or the clichéd (and sometimes a little annoying, if we're being honest) photos of your shirtless friends celebrating Christmas on the beach in Santa Claus caps and 35°C weather, while you suffer under the snow and cold of the Pas de Calais. Well me too…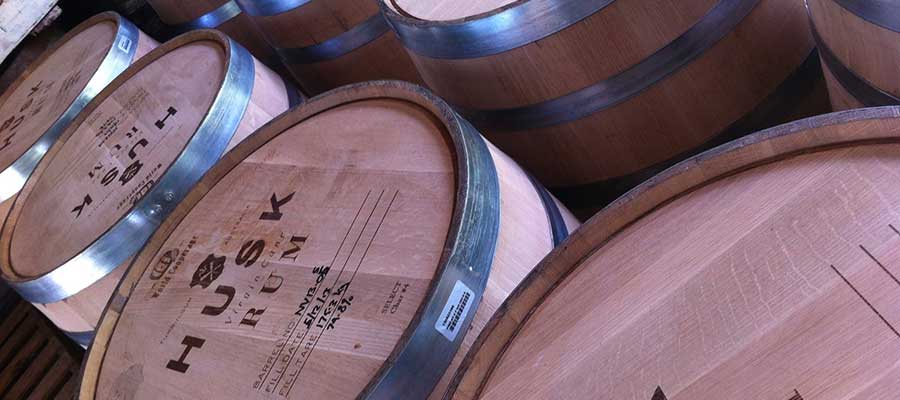 But as for rum, apart from the uninteresting and overpriced Bundaberg, Beenleigh and Inner Circle sold domestically, there is not a lot on offer down under. Nor is there much of a desire for more on offer as often, there, the focus is on quantity rather than quality. Fortunately, with the recent boom in rum, notably from the French Antilles but also Brazil, Haiti, Madeira, Thailand, and USA, there is also now something interesting coming out of OZ (Australian slang for the country, pronounced "Ozzie"). To discover this new kind of Australian rum, let's make a visit to Husk Distillers, a recent and very promising brand of rum distilled from pure sugar cane juice in the traditional French style…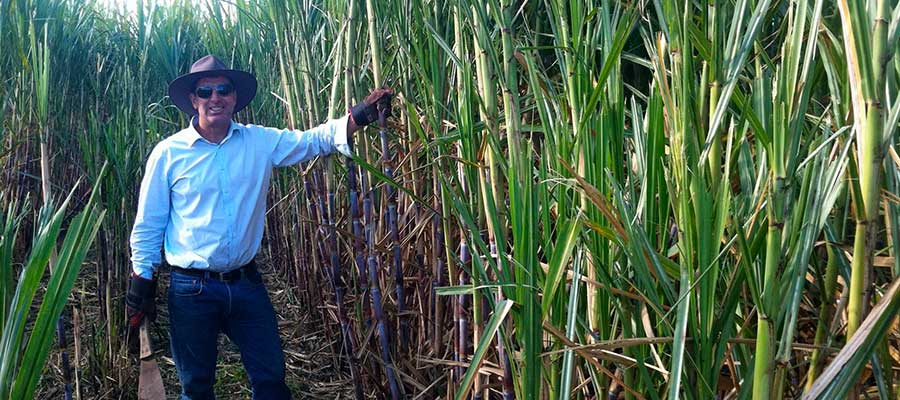 This project began in 2009 for Paul Messenger, a professional geologist, following a Caribbean cruise. The journey took Paul and his family to various islands, including Barbados, Jamaica and finally Martinique, where he fell in love with Rhum Agricole. And, those who know me should not be surprised by my partiality for this product.  But let's not focus too much on my love for Martinique or my patriotic side, but rather on the product at hand…
With this style of rum, Paul realized that not only is there a whole culture around it but it is of a higher quality and very different from what was happening in mainstream Australia. He also noted that rhum agricole represents only about 3% of the global market share. With a little courage, passion and will, there was definitely something to be done here, especially in a very fertile region like the Tweed Shire, where historically sugarcane was already being successfully cultivated.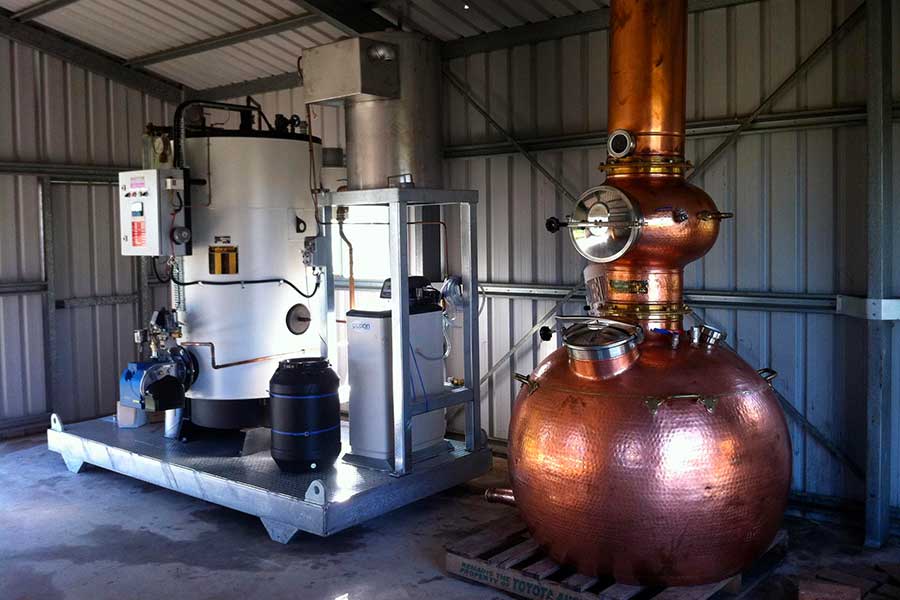 In 2011, Paul quit his job and trained in the art of distillation with Bill Lark (dubbed the Godfather of Australian whisky and member of the famous Whisky Hall of Fame) and Michael Delevante (famous Jamaican distiller who officiated at Appleton J.Wray & Nephew, nicknamed The Rum Doctor). With the help of his wife, his daughters and his friends, Paul officially embarked on this adventure in 2012. On his 60-hectare farm, they planted a ½ hectare plot of local cane variety, Q-124 ("Q" like Queensland), nestled in the caldera green surrounding Mount Warning, located in northern New South Wales, about 1 hour north of the world-famous surfers' paradise of Byron Bay city.
From there, everything started coming together. While the canes grow naturally and without pesticides, they needed to equip. The family built a small metal shed and acquired a 1,000 litres capacity copper pot still equipped with a 10 plate rectification column, a mill to grind the cane, a 2,500 litre stainless steel fermentation tank, forty new 200 litres American oak barrels and American white oak ex-bourbon barrels.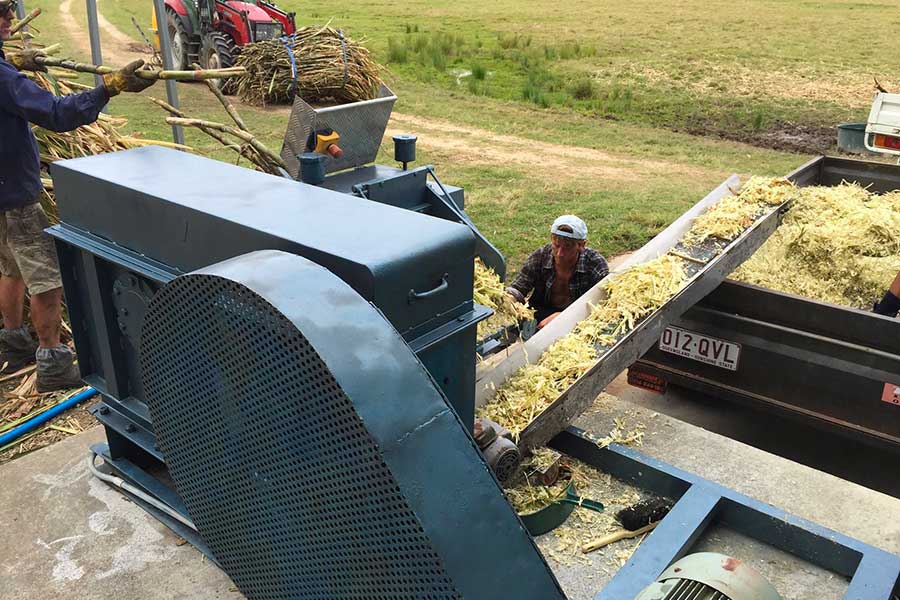 In this region, the harvest takes place from August to November and in the first year Paul's canes weren't mature by harvest time. Thus, his first batch was distilled from his neighbour's sugar cane juice. The sugar cane is completely hand-cut and milled the same day. The fermentation of sugar cane juice is begun with a natural yeast strain and lasts between 5 and 6 days, which is significantly longer than the maximum 48 hours imposed by the AOC Martinique. The fermented juice then goes to pot still for a double distillation resulting in a heart of about 87-88% ABV (after separating the heads and tails, of course.)
For his first production, Paul opted for an aged rum. After reduction to barrel strength, the freshly distilled rum is first put in new barrels with high char levels for a period of 6 to 12 months. It is subsequently transferred to ex-bourbon barrels to mature for a total of 3 years. This double aging reflects Paul's personal choice and desire to develop his own style. The distillery is located at the foot of the Tweed River and has a climate that is incredibly conducive to the maturation of rums. There are large variations in temperature between summer and winter, as well as day and night, and this strongly and directly impacts the expansion and contraction of the barrels resulting in a faster maturation of the rum than in colder or more consistent climates.
In 2015, Paul decided to plant two new sugar cane varieties: Q-234 and Q-244. These varieties were selected for their quality and perfect adaptability to the Tweed Valley. This mixture brings new flavours. Paul eithers assembles or keeps separate parcels to obtain rums with different well-defined profiles. The future will tell all… At present, the field consists of 1.5 hectares and buildings for a new distillery are under construction.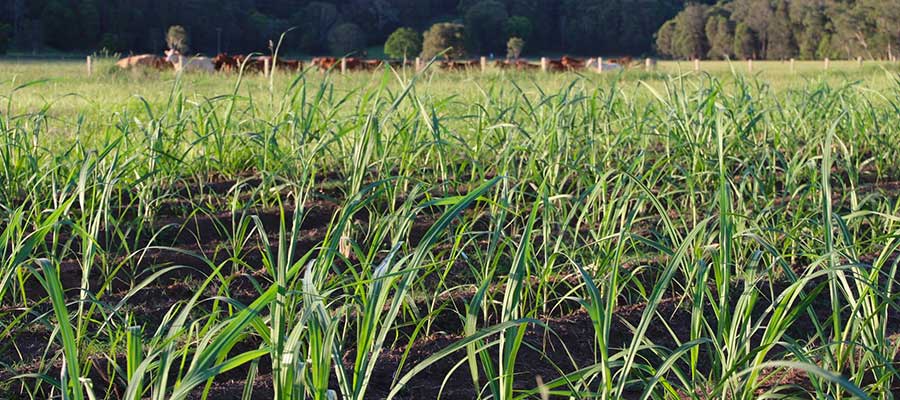 Going back to the aged rums, they measure 40.7% ABV and are 100% natural and authentic. The concept of terroir and respect for the product is very important, so there is no sugar or sweeteners added. This is one of Paul's central philosophies in the production of his rum. No added flavours, no colouring such as E150 in caramel (type a, b, c or d), no chill filtration or carbon filtration. Technically, the aged Husk rum is a cask strength mono-varietal. The small 2012 harvest (about 6 tons of sugar cane) hit the market at the end of 2015 as the first production of rum from the Husk Distillery and totalled only 271 bottles!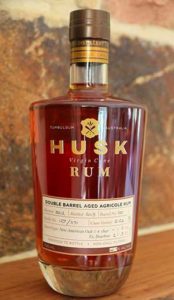 As of September 2016, a 40% ABV white rhum, distilled using the same method, became available. The 2015 harvest exceeded 50 tons (almost 10 times more than the first crop!) meaning a larger stock of rum is, clearly, to be expected. A limited edition of the second batch of rum (distilled in 2013) is planned for November 2016. And finally, the 1866 Tumbulgum Rum edition celebrates 150 years of village life in Tumbulgum, the location of the Husk plantations. The first bottle of Tumbulgum Rhum 1866 will be auctioned online with all proceeds going to the Tumbulgum Community Association for improvements to and/or beautification of this tiny town of less than 400 inhabitants.
Unfortunately for us, Husk rums are not yet officially available outside Australia. Paul is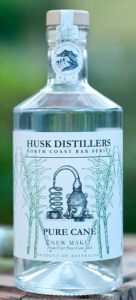 currently in contact with a well-established Italian importer to pursue possible distribution channels. I don't know about you, but, personally, I'm impressed and inspired by the backstory, the handcrafting and the authentic small batch principles. I'm the kind of person who believes that rum made with care by a true lover of the product far and above exceeds the mundane and mediocre Bundabergs of the world that are not even fit for motorbike fuel. So for my Australian rum, I'll wait patiently until I receive a sample of Pure Cane by Paul… Cheers! 
Learn More huskdistillers.com – Husk on Facebook
Husk Plantation Distillery
1152 Dulguigan Road
North Tumbulgum
New South Wales 2490
Australia