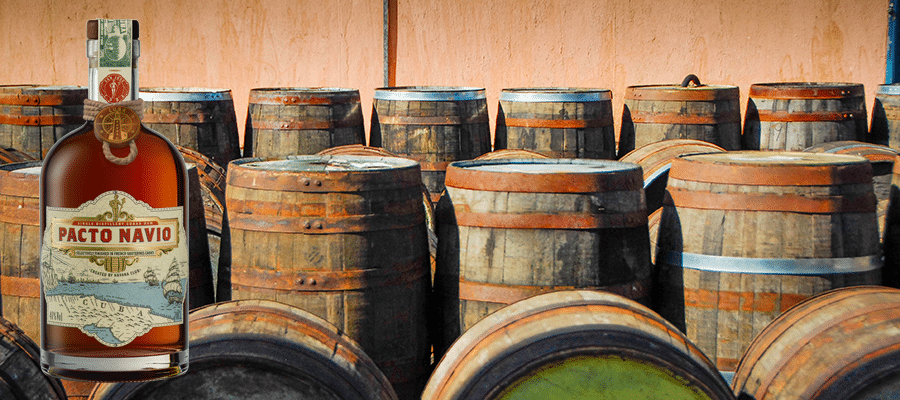 In the rum corner at the last Whisky Live Paris, Pernod unveiled their latest creation, the Pacto Navio rum, in the presence of the famous Maestro Ronero Asbel Morales. "We have sought to tell a true story drawn from the Spanish, French and British colonies and, in bottling it, bring Pacto Navio to life," he said. It is a great story, over two hundred years old, about the island and the merchants from old Europe who crossed the Atlantic aboard navios (ships, Ed.) laden with French oak barrels full of Sauternes wine destined for Cuba (and any type of fortified or dessert wines capable of tolerating the tropical climate across the Caribbean, Ed.). "Towards the end of the 17th Century, Cuba, a Spanish colony, was one of the main exporters of sugar. The aguardiente that the country produced did not yet constitute a high-quality spirit, but it was already being marketed as such (Our sources indicate that these a these dates it seems unlikely though, Ed.) . And so, once the wine had been consumed, the sailors filled their empty Sauternes casks with Cuban sugarcane distillates, whose flavours and colour developed during their three-month return to Europe," Asbel Morales added. They ended their journey having gained a new aromatic dimension.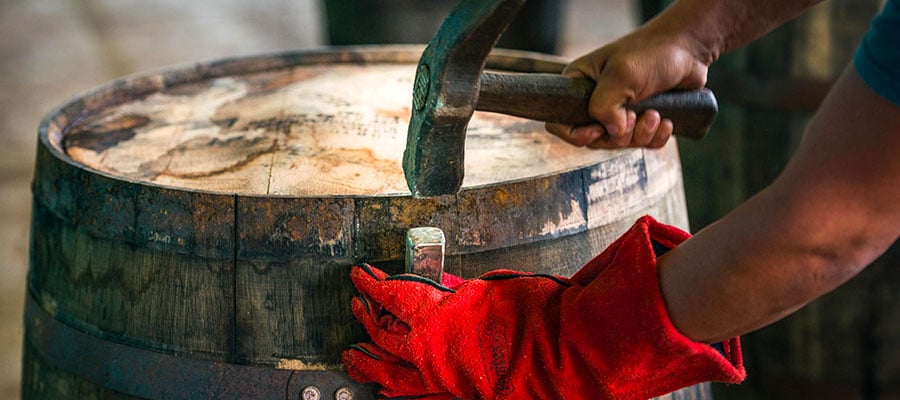 This trade was unfortunately halted for several years due to the war between France and the rest of Europe. But an 1815 treaty restored peace between these two countries and commercial exchanges with Cuba were re-established. "We wanted to recall this historic event and pay homage to this aging custom by creating the Pacto Nacio rum", the maestro ronero said.
A successful feat?
Pacto Navio is produced at the San José distillery and is a blend of 10 rums made from Cuban sugarcane molasses that then undergoes a partial finish in Sauternes casks, in order to bring back this tradition. "Pacto Navio is aged 100% in accordance with the demands of the Cuban climate." This aging process provides the rum with sweetness and roundness thanks to the traces of the French sweet wine. "We realised that we were speaking to consumers seeking authenticity and history through a product such as this. It is a multi-faceted, accessible rum, aimed at both women and men, since it is characterised by a balance between dry, aged and honeyed aspects. Pacto Navio was designed to have a very diverse spectrum of aromas and to be consumed as a shot, as tradition would have it, or with ice," Pernod-Ricard stated. This new Cuban rum will be released in Europe in November, to begin with exclusively in France, and we are sure it will be a great success.

Tasting notes from the producer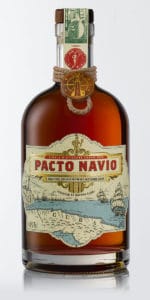 Robe: Pacto Navio presents with bright, intense amber mahogony hues
Nose: the aromas of dried fruits and floral notes highlight its sweetness, bringing out the honey, vanilla and caramel of the Sauternes casks
Palate: the use of Sauternes casks for Pacto Navio's finish creates a balanced, well-rounded palate that brings together notes of cream, cinnamon, spices and citrus fruits.
Finish: its length in the mouth is remarkable, lasting several minutes, and is proof of the indisputable richness of this rum.
Pacto Navio, 70cl, 40%
Available from November 2016. 
Estimated retail price: €45