Referred to in Antiquity as Conditium Paradoxum, mulled wine was consumed during banquets to aid digestion. This beverage, which has survived for centuries, became more popular in Francophone culture through the famous scene in Les Bronzés font du ski ("French Fried Vacation" in English) where a character imagines piercing someone with a ski pole after drinking it.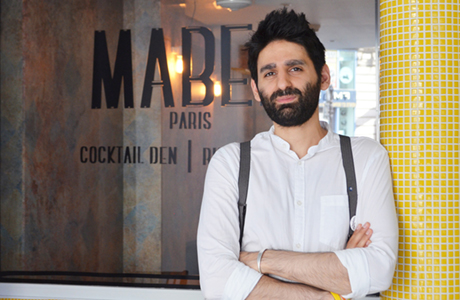 This drink now dominates ski slopes and Christmas markets. There are countless recipes in existence, but the principle remains the same; wine, spices and honey. Joseph Akhavan, founder of Mabel, has also tried his hand at revisiting this famous mead, and for the first time, has added rum to it (as it happens, Plantation 3 Stars & Overproof). This was a real challenge for this mixology intellectual who wanted a cocktail "which was warming and reinvigorating, light on alcohol, but full of flavour". Reworking the "classic" and age-old mulled wine is audacious, but it's safe to bet that it will prove a great success.
Recipe for the Winter Caribbean: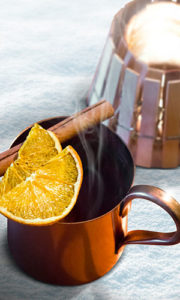 – 1 Litre Dry White Wine
– 30cl Plantation 3***
– 5cl Plantation Overproof Original Dark 73%
– 25cl Earl Grey Tea
– 1 Quarter Pineapple Chopped into Pieces
– 20cl Maple Syrup
– 3 Cloves
– 2 Cinnamon Sticks
– The Juice and Zest of One Large Orange
– 5g Pink Peppercorn
–Juice and Zest of one Lemon
– 20g Ginger cut into Slices
– Pinch of Nutmeg
Tasting notes provided by Joseph Akhavan:
The dry white wine base delivers a freshness and acidity that is balanced out by the round and crystalline Plantation 3 Stars rum. A splash of Plantation Overproof adds intensity with its strength. To this fruity and powerful base (note: the alcohol has just slightly evaporated with the heat), fruits and citrus are added to reinforce the freshness. And, for the vital final touch, the blend is flavoured with rich spices like cinnamon, clove, pink peppercorn and ginger. 
This cocktail will be available in the bars of all Maranatha mountain hotels. They have even created a new concept for this occasion: Wine Time.