Trudiann Branker, Mount Gay's new cellar master inducted in April 2019, establishes her style.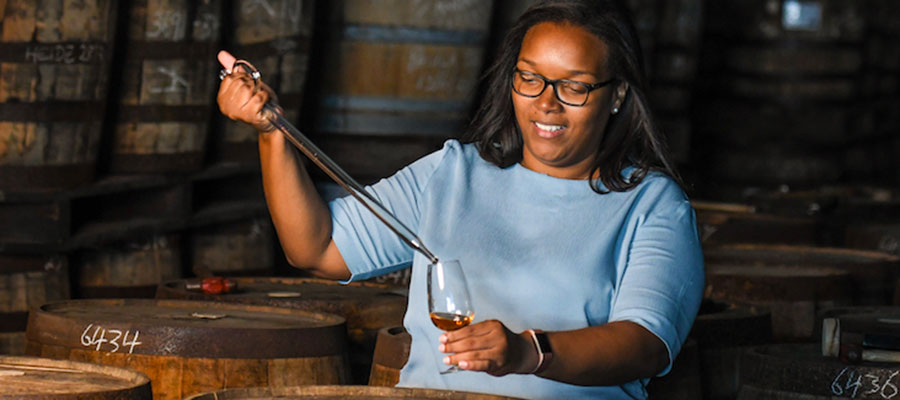 After five years of instruction under the legendary Allen Smith, Trudiann first honed her hand on the limited series which have revealed her preferences. After releasing the Pot Still Rum, part of the Master Blender Collection and which symbolized the handover of power, she is now working on recasting the heart of the range.  And she clearly has a firm grip on the pot (still), as she has complete free reign, something that Raphael Grisoni asserted while looking us straight in the eye.
In an interview with Cheers magazine in Florida, she expressed her desire to show that the Bajan pot still holds its own against its Jamaican cousin. She has proved this with a new, heftier and older blend for Mount Gay Black Barrel. Elsewhere on the web, she says she is open and curious about every stage of rum production. She demonstrates this by adding rums aged in cognac drums to her Mount Gay XO recipe.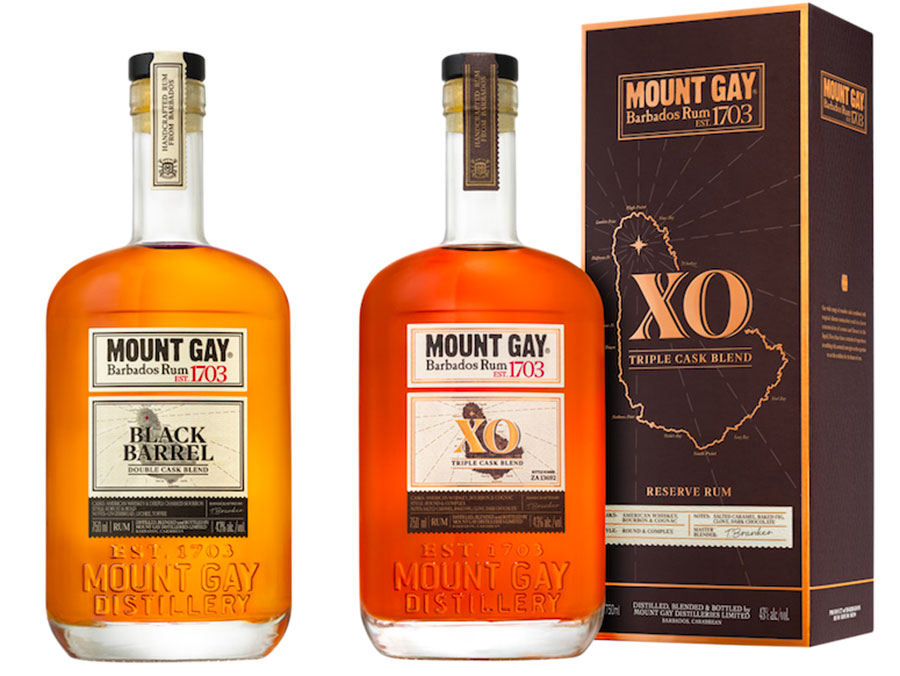 Trudiann's Black Barrel thus moves away from a blend of 2 to 7-year-old rums to a blend of 3 to 8-year-old rums, containing a higher proportion from the Scottish pot still. Still finished in 'charred' bourbon drums, the result is a more powerful rum to balance the vanilla notes from the barrel, which resolutely elevate it from the speed rail to the back bar. This rum is really meant for tasting…
The XO explores a wider palette, with rums ranging from 5 to 17 years (previously 8 to 15 years) aged in Cognac barrels, strongly emphasizing the subtlety of the blend. This new XO has definitely moved upmarket, which is a considerable feat when you take into account the finesse of the original blend.
There is also a step up in price. But this won't spoil our pleasure in contributing to sending more foreign currency back to Barbados, when passionate debates about GI rage online.
Still to come is a new 1703, Mount Gay's cellar master's opus signature since Allen Smith launched the concept in 2009, which has been announced for the end of 2020. This is one to follow closely…