A recent scan of the U.S. Government spirits label database turned up two new Plantation Extreme series releases, "ITP" and "HJC".  Both were distilled in 1996 using a John Dore pot still at Jamaica's Long Pond distillery, which Plantation now co-owns. Since then, they've aged for 22 years. Together, they comprise the third edition of the Extreme Cask series which traditionally has meant cask strength and no-dosage.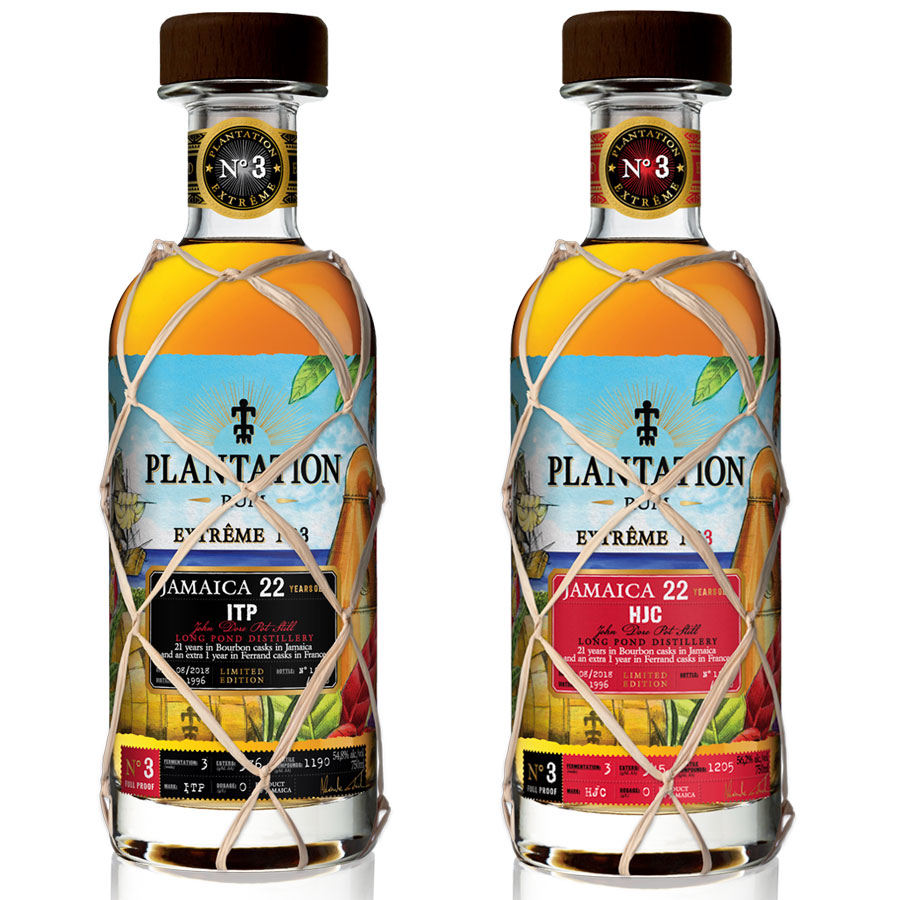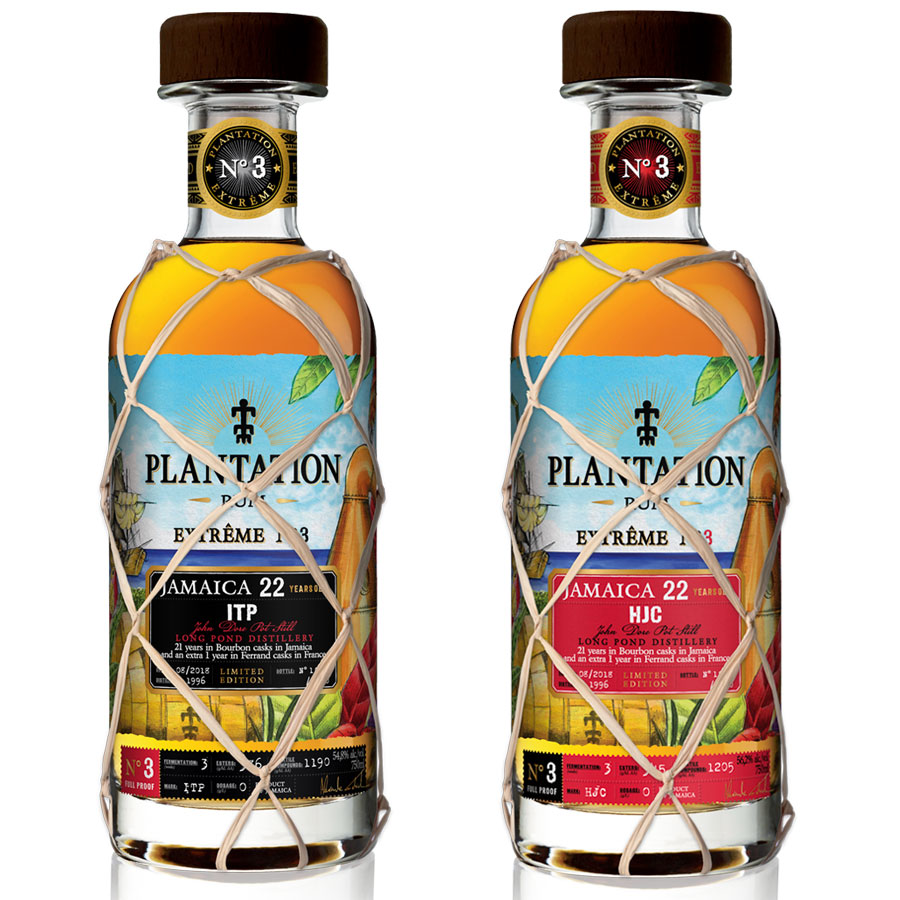 What differentiates them? They're different marques, which are essentially different recipes that a distillery makes. In Jamaica, a distillery's marques correspond to ester levels. The ITP, named for the associated Long Pond ITP marque, is bottled at 54.8% ABV. Per online sources, Long Pond's ITP marque is between 90-120 h/hL AA of esters after distillation. The second expression,  HJC, is another marque distilled to between 120-150 g/hL AA, making it just a bit heavier than the ITP. It's bottled at 56.2% ABV.
Lest you fear they aren't funky enough, their 21 years in ex-bourbon casks in Jamaica, plus another year in a Ferrand Cognac cask has substantially increased their ester levels. Based on laboratory data on similar marques of equivalent age, the ester levels as bottled are likely in the 400 g/hL AA range or higher. In short, plenty of Jamaican hogo to go around!
The ITP bottling isn't the first we've seen of ITP marque from Plantation. The just released Xaymaca Jamaican blend has a touch of Long Pond ITP distilled in 2000. It's not unreasonable to assume we'll see future releases from Plantation using ITP, HJC and other Long Pond marques.
Tropically aged rum of this age is in fairly limited supply. Per the label, both the ITP and HCJ are only 2 000 bottles each, worldwide. No details on country-specific allocations have been released.