Interview with Jason Glaser founder of la Isla Network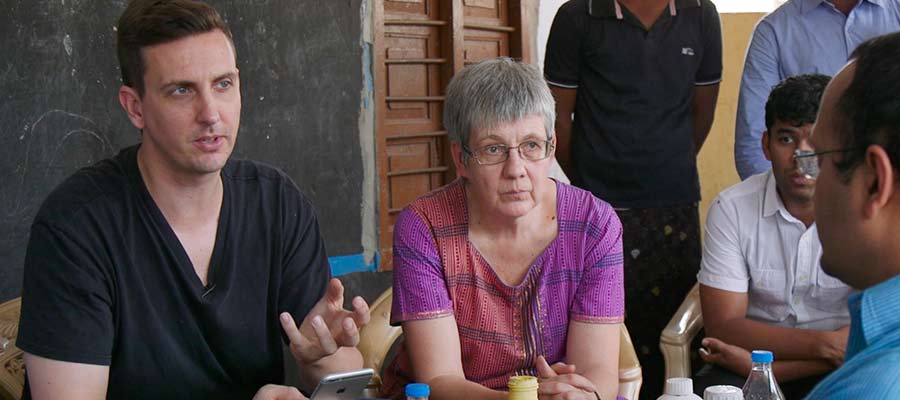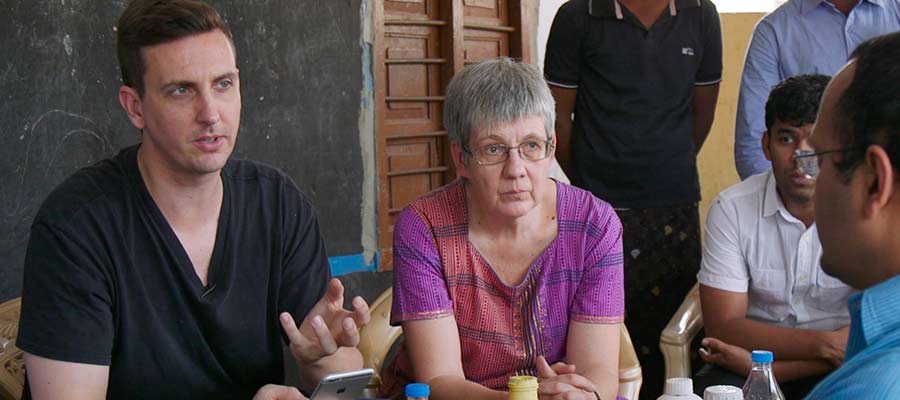 Rumporter : In 2018 we've published a long cover story largely inspired by your work on the Ckdu disease focusing on Nicaragua. Our conclusions didn't completely discharged Ingenio San Antonio and SER, Flor de Cana's owner, from having taken enough care of the issue and for too long. Though just before we published you had engaged into a partnership with them (La Adelante Initiative) and you were very optimistic. Can you detail us what has happened during these last months ? 
Jason Glaser: Since our first contacts, things have turned 180° around in terms of our relationship. We now deal daily with the people from the mill and are moving in an excellent direction withthe Adelante Initiative. The level of trust and transparency given the complicated shared history of organizations really deserves a case study for sustainability courses and business schools. The commitment from the occupational health team, the mill management, the C-suite and the board is ensuring that what we do has the support and involvement of the entire organization.
It is certainly a lesson in leadership, and I think when the CEO, Ricardo, and I finally met face to face, we both saw a future ally in each other at the get go. We saw almost immediately that we could leverage the best of both organizations to address the issue. Very soon thereafter that alliance went into practice. Ricardo even identified independent financing so the research would have maximum impact and it has been the kind of working relationship where if issues do come up (as they do in any large project) we resolve them in a few minutes via Whatsapp together. It's remarkable, I think other companies serious about sustainability, and occupational health should assure that the CEO is directly involved in their flagship programs. It makes all the difference to have leadership engaged.
"If someone had told me we would be where we are today with the Adelante Initiative 2 years ago, I likely would have politely excused myself and called the authorities as a crazy person was clearly on the loose."
If someone had told me we would be where we are today with the Adelante Initiative 2 years ago, I likely would have politely excused myself and called the authorities as a crazy person was clearly on the loose.
However, we have surpassed all expectations. As far as the relationship between the parties there is a remarkable amount of trust and a shared belief that whatever we find we will address it together. No matter the challenge or how inconvenient the findings may be in the short term. Eyes are on the prize, and that prize is a system with which to evaluate, improve and validate work practices that lead to CKDu. What we have found in the first year is that even a robust intervention for workers is not yet enough, and that the real culprit seems to be heat stress driven by heavy workload.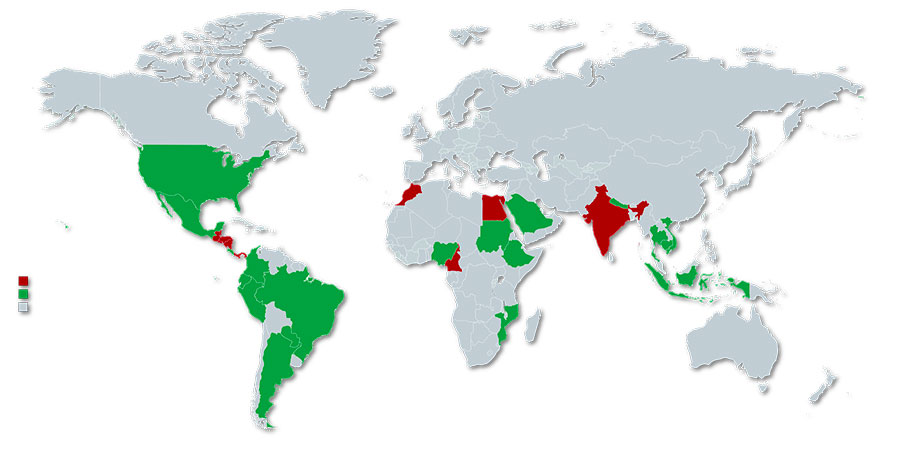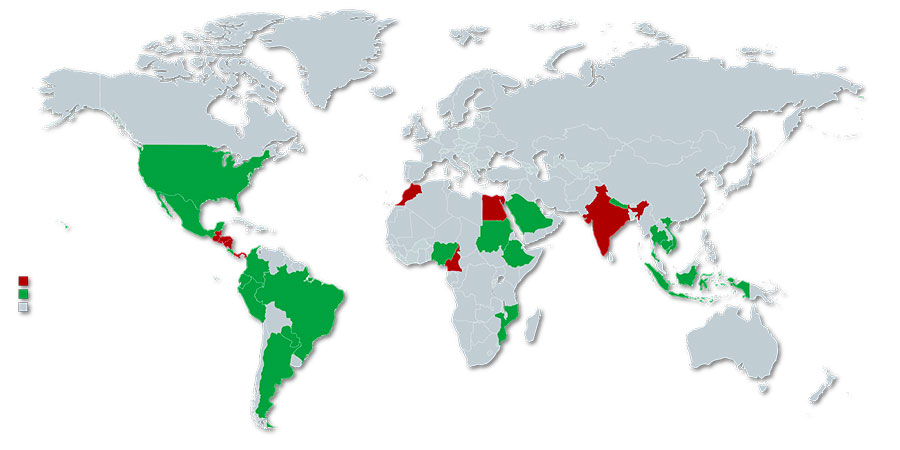 When I started, CKDu needed a focal point, and Nicaragua is where I happened to stumble on it all those years ago as a filmmaker. However, today, 12 years later, FdC and the San Antonio mill, are unquestionably the most sustainably produced rum and sugar in Mesoamerica. In truth, they were trying to do what they could with what they knew, in a system of subcontracting and externalities that are still in place in most regions.
They got rid of subcontracting the most at-risk workers immediately in our new work together. While interventions aren't yet enough to halt the disease as our research shows, today we now have a clear way to achieve the objective of preventing as much CKDu as possible together. In eliminating subcontracting and taking direct responsibility for the workforce they've set an example for sugar sector and beyond. Most consumers care if a worker is contracted or subcontracted, they want to make sure all are protected, and that's easier to control via direct contracting.
The mill has taken the next steps and are incredible partners who are committed to addressing this disease in sugarcane and other at-risk industries. As I mentioned before, this comes from the top, with full commitment from the C-suite to the occupational health team. It's extremely refreshing to work in an environment where a company looks for solutions, instead of looking for reasons not to do something. We need to create a business environment where companies are rewarded for being on the vanguard, not punished, by the bottom line and short-term thinking. All the more impressive in this case as former adversaries put the acrimony to the side, and have gotten to the serious work of investigation and amelioration".
"The reality is that if a product depends on sugar, molasses or ethanol from Mesoamerica then CKDu is in the supply chain."
The reality is that if a product depends on sugar, molasses or ethanol from Mesoamerica then CKDu is in the supply chain. Today we have a way to address it with the Adelante Initiative, and we hope other brands collectively work together with us to stop it. It should be a joint effort and shared responsibility.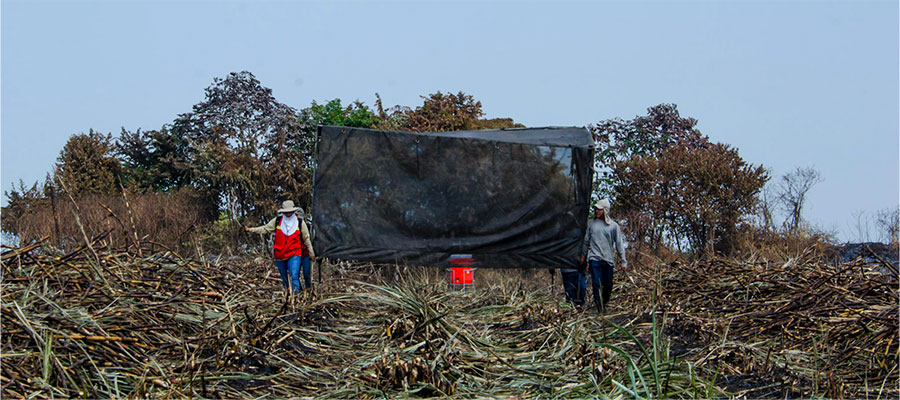 Rumporter: What is the Adelante Initiative?
Jason Glaser: For those who don't know: the Adelante Initiative is a multi-stakeholder effort addressing the kidney disease epidemic in the sugar industry and beyond. It brings industry, researchers, development banks, certifications and producers together to provide the basis for a way forward to protect all workers facing poor working conditions in hot environments.
It entails assessing current work practices, addressing the gaps with improvements in the design and implementation of worker protections, and then accrediting/validating those improvements by measuring the health outcomes of the workforce.
The San Antonio sugar mill, the source of the molasses for Flor de Caña, and other rums, is now a living lab to where we can address work practices related to heat stress and CKDu as well as further understand the disease.
La Isla Network, our research group, is managing the investigation and the creation of assessment and implementation materials based on that research. The mill provides the space to do the work, and their occupational health and safety (OSH) and management teams are working with our people to carry out the intervention, close identified gaps and providing unfettered access to data.
"The hope is that our findings inform the revision of the Bonsucro standard so that the certification pays closer attention to occupational health."
The Nicaragua Sugar Producers Association is advocating for other growers and mills to adopt what we are learning. Bonsucro, the platform for sustainable sugarcane, carries this role out internationally. The hope is that our findings inform the revision of the Bonsucro standard so that the certification pays closer attention to occupational health.
Funding is predominantly from the German Investment Corporation (DEG) and the German ministry for economic cooperation (BMZ) and the Stavros Niarchos Foundation helped get things started. The vision of the German institutions is that what we learn is adapted to other geographies and industries affected by heat stress and CKDu.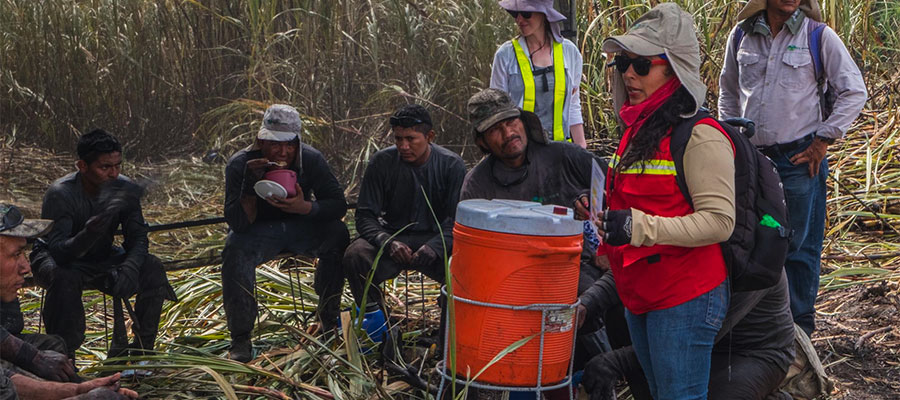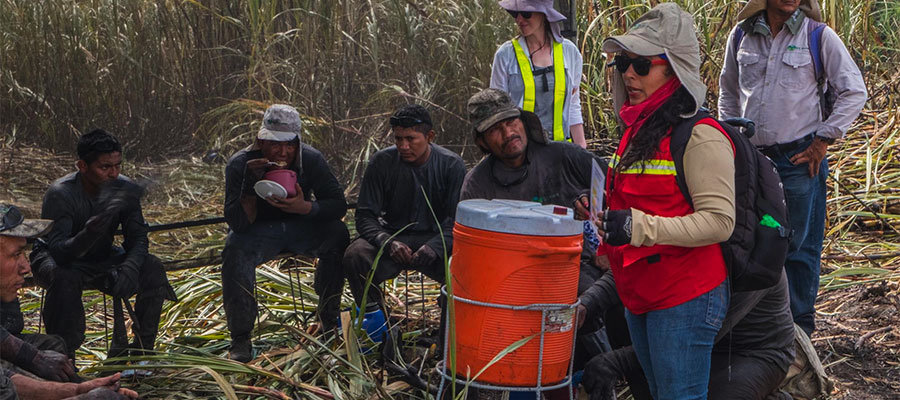 Rumporter: Is there any progress on the scientific/medical ground for cures ? You have just sent us a full scientifical study proving that your first intuitions about the laboral cause of the disease, can you detail this study for us and explain our readers why it is such an important step forward for you ?
Jason Glaser: Recent studies reveal that neither toxins nor infectious disease alone can explain the CKDu epidemic. In lieu of strong findings among these other hypotheses, addressing heat stress among disadvantaged workers deserves further investigation as it is both plausible and likely addressable. It is important that studies looking into the prevalence of the disease look into workers from the Gulf States and other populations without adequate measuring and reporting of CKDu prevalence or managing risks associated with heat stress. Further, having an intervention (improved work practices), is not the same as having a sufficiently designed and implemented intervention. Years two and three of the Adelante Initiative are focused on these important points.
Our 5 most interesting findings from two recently published articles are:
1. Over 1 in 10 workers suffered kidney injury: 12%of the participating workers developed kidney injury during the harvest season. This means that while the practices in place are the best in the region, the heat and workload these workers face is so extreme we must do a better job of increasing the frequency and duration of breaks. The good news for those bottom line thinkers out there is that productivity goes up, not down .
2. Those who work hardest have most injury: the group of workers with the most demanding workload, and therefore highest core temperature, the cutters of burned cane, were nearly 12 times more likely to have kidney damage over the harvest than those with lighter physical demands in the same environmental heat, from the same communities, and often working in the same fields. The only identifiable difference in exposure was workload intensity.
3. Healthy Worker Effect: a high proportion (21%) of workers participating before the harvest did not attend the retesting at the end of harvest. When followed up in their homes, nearly 1/3 reported kidney injury. This means other studies to date have underreported the incidence of disease as they did not follow up drop outs. Getting rid of sick workers is not addressing the disease and its impacts. We need to make sure we are preventing damage.
"Our focus over the next year is to identify the needed frequency and duration of breaks to maintain a sensible core temperature."
4. The great news is that the water, rest and shade programs in place at San Antonio sugar mill are sufficient for lower workloads as these groups did not have high incidences of kidney damage. However, they are not yet sufficient for higher workloads, yet. Our focus over the next year is to identify the needed frequency and duration of breaks to maintain a sensible core temperature.
5. Hyperthermia (elevated core temperature) and Dehydration are two different things. Earlier studies into CKDu conflated the two conditions. While hydration remains important, high core temperatures, in a hydrated body, can still lead to organ damage. Interventions should focus on both hydration and maintaining a reasonable core temperature via adequate frequency and duration of rest breaks.
What is clear is this is going to get worse as the planet warms, it will creep north and south of the equator, and eventually, even lower workload jobs will be at risk due to extreme environmental temperatures.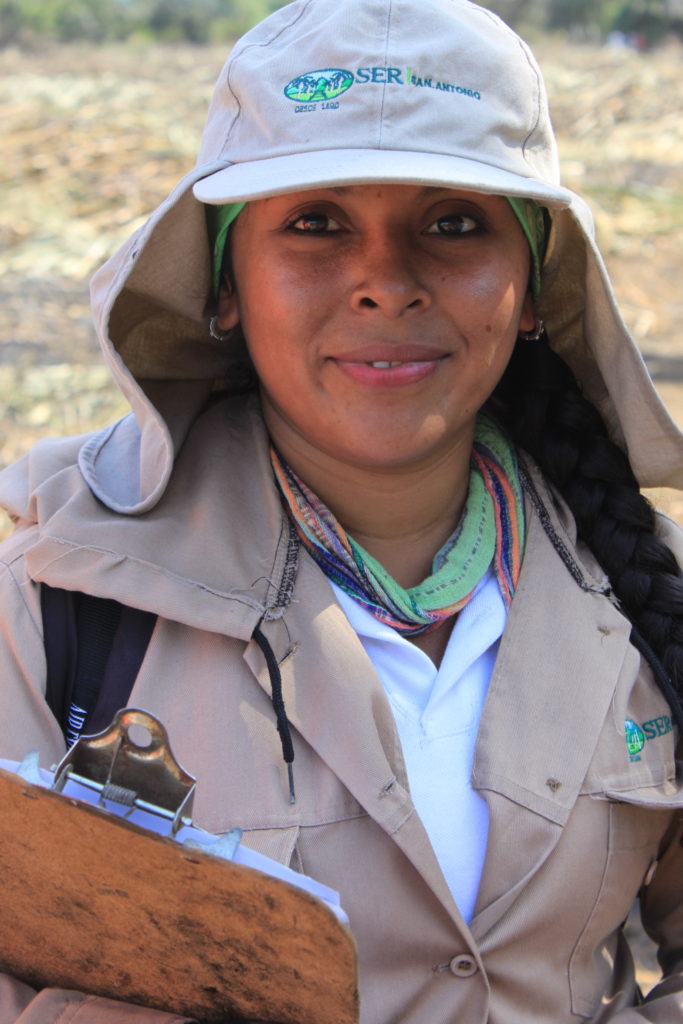 These scientific outcomes have really clear policy implications for those in the position to make a difference:
Brands: brands espousing sustainability should ensure that no workers in their supply chains are facing working conditions in heat without proper water, rest and shade programs in place throughout. They should also work with their suppliers to guarantee measures are well implemented and assessed. Not all mitigations are created equal. You need to test your workforce at the beginning and end of the harvest. If you source sugar, and you have the resources of a major soda or rum brand, we would love to work with you to ensure that the sugar you buy is safe for the people that produce it.
Producers and Employers: similar to brands, these parties should ensure water, rest and shade programs are sufficient and in place, and LIN are very happy to work with interested parties into assessing and helping to improve current programs.
"Just a few years ago parties denied it was in Guatemala (…)  It is likely in every country around the equatorial band, but it must be measured."
Governments: health and Labor ministries in countries likely affected by CKDu should work with industry to protect the workforce from heat stress and also work to identify whether the disease is in their country. Just a few years ago parties denied it was in Guatemala. This affects the bottom rung, people who are uncounted and too often unvalued. It is likely in every country around the equatorial band, but it must be measured.
ILO: this research will provide the basis for International Labor Organization to create guidelines to ensure the protection of workers and basic labor standards with which to do so.
Certifications: sustainability certifications should prioritize occupational health, as currently it is often an afterthought in sustainability discussions. Pandas before people it seems…we need to address people and the environment, they're interconnected and it's time for a shift there.
Development Banks and Institutions: those giving loans should guarantee proper steps are taken to address heat stress and hydration for workers. Giving a loan to industries that are contributing to occupational illness creates a burden for the country that you are attempting to "develop". The DEG is leading the way in closing that gap, and my hope is the other development institutions and foundations follow.
Insurers: those insuring industries with CKDu in their workforce should include provisos insisting on at least rudimentary protections for heat stress for workers. Why have pay out liability insurance claims if the client isn't even providing basic protections for people?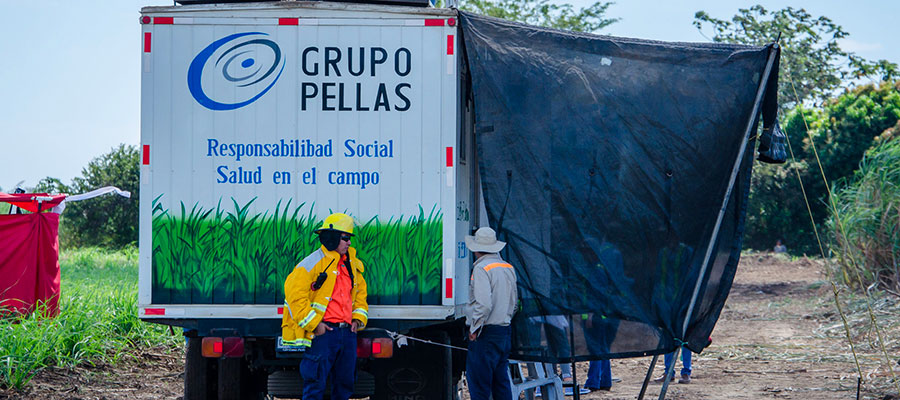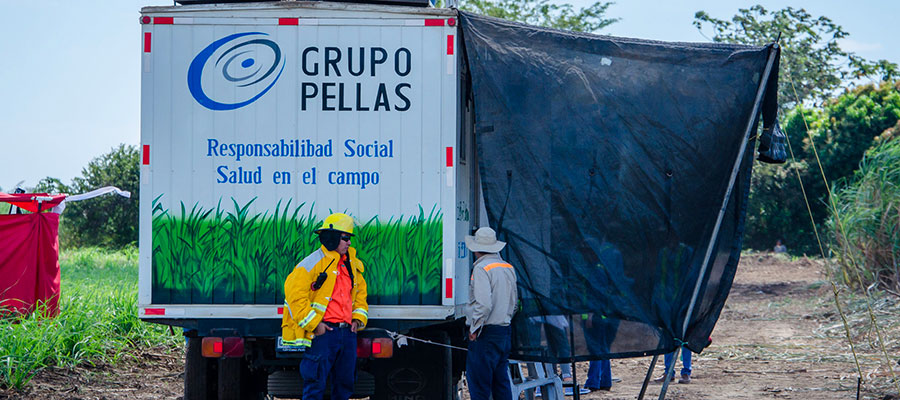 Rumporter: Don't you think it is ridiculous having to spend millions and years just to prove what seemed to be obvious from the beginning?
Jason Glaser: For there to have been so much resistance to the idea that the human body would have an adverse reaction to working at the rate of a marathon runner, 6-7 days a week, 6-12 hours a day, in 38 + C heat with no access to water or shaded rest and to vilify the people that thought this unacceptable as was done to LIN is crazy.
There is no doubt about that. I am not much of a martyr though, I'm still a fighter, and a fighter is needed on issues like this. We now have some great allies via Adelante who are true partners and also want to fight, but our enemy is the disease, not each other.
From a scientific perspective, that these exposures express themselves in the kidney is of interest, but less so the more we look to physiological research coming out of the military and sports medicine. In fact, we have a convincing hypotheses paper submitted that is supported by relevant biomarkers.
"No one can phone in an intervention and claim workers are safe while implementing something substandard."
What is clear is that the work remains really necessary: what we are doing now is getting specificity for how long and how frequent breaks need to be to protect the health of most people based on their workload. This will help to develop interventions that can be scaled, and adapted to other jobs and locations with similar situations. This way the job is as viable as possible and people are safe. No one can phone in an intervention and claim workers are safe while implementing something substandard. By identifying how this all works, we are showing that A. Many more workers are affected and B. How we can help protect them.
I empathize that one could be bemused that this is all required, but I must say, there is still a lot of resistance out there in some quarters to what we are doing, because it reveals how substandard things were for too long. So, people are sensitive. But the quality of research, and the impacts we are having will win them over and get more people and organizations onside.
Rumporter : In 2016 your NGO « La Isla Foundation » changed its name for « La Isla Network » looking for a bigger scope. Could you let us know how things are moving when it comes to the awareness of the disease and the solutions implemented in the other countries where it exists?
Jason Glaser: We are getting there. One of the issues is that instead of coordinating with us, a lot of organizations that should be allies think they can just go it alone without bringing the scientific rigor to assure that what they're doing is effective.
However, you sort through these barriers, you rise above, you identify which of your partners is the best messenger, and you find other similarly minded people. We have wonderful partners in the EU, the states, India, throughout Mesoamerica, Sri Lanka, Singapore and Japan. In Costa Rica we are working with an excellent research partner in the Agencia Costariquense de Investigaciones Biomedicas (ACIB) with the interest and encouragement of the Costa Rican Government.
Having partners like the Nicaraguan Sugar Producer's Association, Bonsucro, and incredible funders like the DEG and BMZ and Stavros Niarchos Foundation means we have clear avenues for scale and adaptation to other geographies and industries. We'll get there, we'll keep blazing the trail. People will follow, even if some do so begrudgingly, even if they have to tell themselves a narrative to do it, they'll get there. They have to. This is literally life or death stuff. We have to leave the personal stuff at the door.
Let me be clear, if Ricardo, the CEO at the mill, and I could find common ground inside of a couple months and get to work, there really isn't much excuse not to get on with it.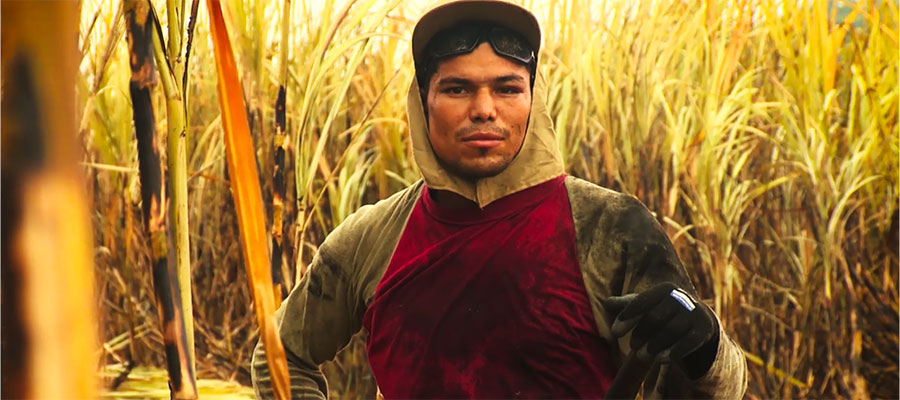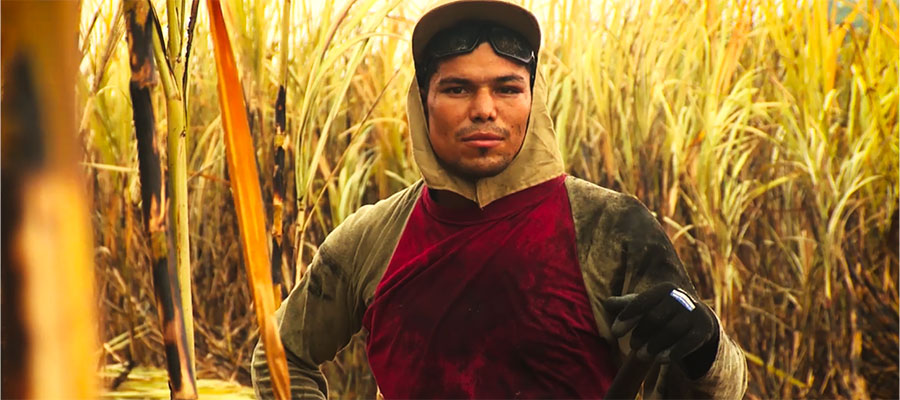 Rumporter : One of the issues that faces a consumerwilling to drink responsiblyis that a lot of countries/brands are not producing sugar and therefore import molasses which is a free global market almost impossible to screen. We have heard of containers going around the world and sometimes changing their destination mid way when their owner decide to sale to a better price elsewhere. It makes it very difficult to find out who is buying his molasses from who : Among the rum producing countries you may know (Mexico, Guatemala, Costa Rica, Brasil, Porto Rico, El Salvador …) which ones and so which brands do you think should make a real effort in their supply chain ?
Jason Glaser: This should make it clear and easy: if you source molasses from Mesoamerica you have CKDu in your supply chain, and likely in other geographies in the tropics. However, studies need executed in Brazil, Mexico, Dominican Republic, Peru, Ecuador, Argentina, Colombia and SE Asian countries such as Thailand. Brands should not think they're insulated by sourcing where CKDu hasn't been documented. It should be on the multibillion-dollar organization making money from the labor to ensure CKDu isn't in their supply chain. Putting the onus on poor communities that are suffering and with the disease, living in resource strapped countries, just isn't ok. It's fairly easy to assess your supply chain at the production level if you prioritize it and make that investment. LIN can help if you're unfamiliar with best epidemiological practices.
"I hope we can count on other rum brands getting actively involved."
I hope we can count on other rum brands getting actively involved, and the brands that make the mixers and sodas for some very common rum drinks. The hospitality industry has some really incredible people that want to serve things they can feel good about. I think that they can ask the other brands to follow the Flor De Caña model. Confronting an outcry, a clear need to improve further, and doing it expediently. If the giant brands get serious about protecting the people that make their products possible, we could have an incredible impact and quickly.
The door is wide open at Adelante to do that. We don't worry about the past here. We are too busy laying the groundwork for a future.
Rumporter : When reading your reports here and there, we read more and more about Bonsucro. Can you explain to us what is this organization and in what way they can help clean the supply chain ? What other major organizations are you working with ?
Jason Glaser: Bonsucro is the leading certification of sugarcane in the world. You should talk to them directly as their head for Latin America and the regional director for Mesoamerica are both great people who understand this issue well.
LIN are on their working group to improve the standard as well as the technical advisory board to assure that occupational health protections are more adequate. We also support Fair Trade USA in a similar way and would like to with work more closely with Fair Trade International. We are funded by the German Investment Corporation (DEG) and that provides a way to scale impact due to their impressive portfolio.
In terms of the certifications, if the certifications adopt more appropriate and effective labor standards, then those certified will have to treat their workers correctly. That's a great avenue for wider protections. Bonsucro is essential to this work being a success. In fact, their former CEO, Simon Usher, is who insisted Ricardo and I meet. He understood we both wanted to move on from the back and forth, and with his help we found common goals and started working on them. It's more than a certification, it's a platform and a great tool to convene the parties necessary to address pressing issues in the sugarcane sector. Of which there are plenty!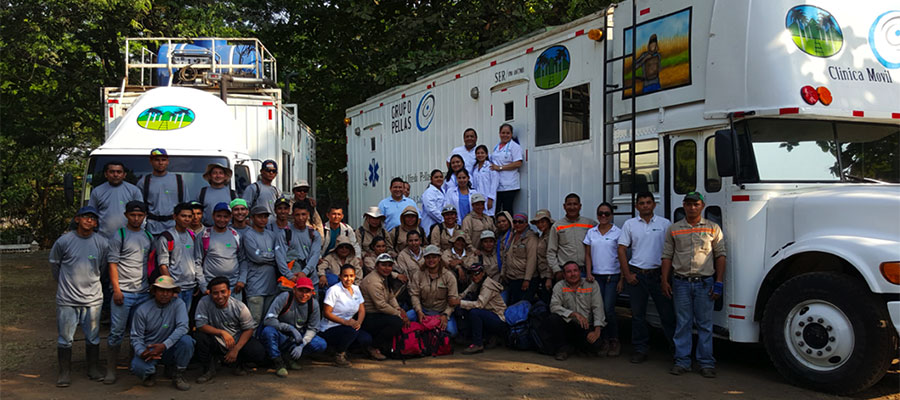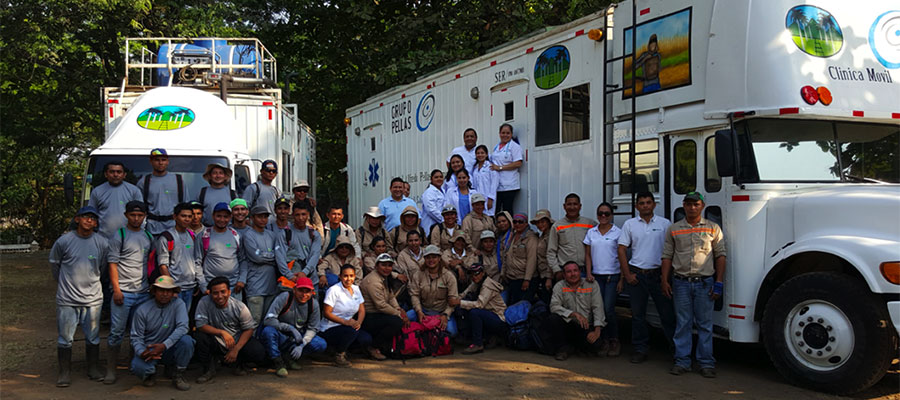 Rumporter : Last Question? How optimistic are you about the evolution of our planet?
Jason Glaser: We are in a time of doublespeak and autocracy. There is no question. Orwell was the prophet for our age. From that lens, I'm not feeling particularly excited. I've seen the harm the lack of concern for objective fact has had in the development sector, within NGOs, even in scientific circles where a pet theory will be insulated and protected against all evidence. In short, these are extremely emotional times. Everything seems heightened, reactionary, angry, divisive.
Anger is good if it's channeled though. Discontent provides the basis for reform. While Adelante is really just where our work begins to protect people with CKDu, it took many years of acrimony, misunderstanding and enormous resources to get here today. By grappling with all of that, and focusing on the issue, partnerships thought unimaginable were forged.
"We are in a time of doublespeak and autocracy. There is no question. Orwell was the prophet for our age."
Today, we are in a place where former adversaries enjoy working together, and unexpected, and valued, friendships have formed. We do need to dig into the past someday, to understand how things got so dysfunctional around CKDu, how it was allowed to be hidden for so long, what structural failings permitted it to persist without recourse and where the hostility to the whistleblower comes from. An issue that seems universal.
For the time being though, Adelante is the watchword. It means "onwards", "to move forward" in Spanish. We chose it because I felt it was time to find common ground, to identify shared objectives, and pursue them above all else. We are doing that with organizations and people who had little good to say about each other. But the individuals in those organizations that made this possible have demonstrated incredible integrity, clarity of mission, and mutual support and what we are doing is historic.

This work is hard enough, and for those still weighing how they want to engage with it, let me be clear: every new case feels like a body blow as we try to stop this thing in its tracks, but it's also what drives us forward. The personal cost of this disease is what motivates our work.
If what we are pursuing at Adelante can be a model for dialog, rapid action, purpose driven work, and staying mission focused, I think that in this corner of the world's problems things will be ok.
For the rest? We need systems that help give voice to the people under the boot, on the ground, and facing adversity day to day, and we need consumers and brands to listen before it's a crisis.
One of our employees at LIN, William, grew up in the La Isla (the Island of Widows) community from where we take our name. I knew his dad, and he passed away I think before he was as old as I am now (41) from kidney disease. William worked in the fields in the bad old days when child labor was rife. He worked his way up to field supervisor. He received a scholarship for an engineering degree. He then transferred to the occupational safety and health team at the mill. He came over to LIN to work on research and today is pursuing a Master's in occupational health, and learning English. His story, his voice, is one we should listen to. We must find ways to more actively connect with those that did not have the fortune to have some of the opportunities that came William's way. Today William still lives in La Isla, is a respected community leader, and is one of the best colleagues I could ever ask for.
There are ways forward, but it requires a reckoning, and requires a hard look in the mirror for everyone benefiting from the supply chain.